Calculate your budget for punctual unloading or
take advantage of discounts for frequency of unloading.
Choose the rate that best suits your needs
The best option if you need the service on time.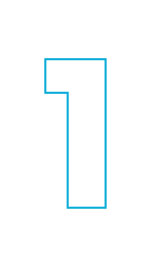 Calculate your Rate by Download
Example for a discharge of a surface of 1 ha.: €45.23
The most economical option
with significant progressive discounts
QUOTA FOR AN
AUTONOMOUS COMMUNITY
€92
/month
Rate for calendar year
QUOTA FOR ALL
AUTONOMOUS COMMUNITIES
€184
/month
Rate for calendar year
DISCOUNT
1 to 10 downloads
DISCOUNT
11 to 100 downloads
DISCOUNT
more than 100 downloads
Access large discounts according to the amount of downloads you make in the month.
Calculation Discount Rate Variable
Fixed Quota
One or all of the AC
Variable Amount
Rate Download No. Downloads % Discount
Rate for a AC with 12 monthly downloads
Rate Download 50% €92
Base rate used: €45.23 relative to 1 ha. surface
Don't wait anymore and start enjoying our service
We simplify and speed up the processing so that you can focus on what is important, on your project.